Theatre and Performance
Cultural and creative development is a vital aspect of our pupils' education and our school's location in the heart of theatreland provides unique and unparalleled opportunities.
Our annual end-of-year performance on a West End stage is one of the highlights of the school year. The whole school, from Nursery to Year 6, takes to the stage to sing, dance and act in one of the world's most prestigious venues - at The Royal Opera House or Sadler's Wells Peacock Theatre. Our annual musical theatre productions are supported by the professional theatre staff, technicians and live bands! Take a look at the gallery below to see photos of some of our recent shows, including a stunning performance of 'Joseph and the Amazing Technicolour Dreamcoat'.
Our pupils have also participated in the BBC 'Go-sing' initiative, and the 'Sing Up London' project, which helped us strengthen our ties with other London schools.
Every Christmas, our Nursery and Reception delight packed-out audiences with their Nativity play.
At the school's annual Poetry Recital, each class performs a poem which they've learnt to recite off-by-heart.
Other highlights of the school year include Christmas and Summer Music Concerts, Harvest festival, carol singing and the St Clement Danes 'Oranges and Lemons' festival. Click here to find out more about Oranges and Lemons.
As well as performing themselves, our children have wonderful cultural experiences of going to our local West End theatres to watch professionals perform in world-famous shows such as 'Aladdin', 'Matilda', 'The Lion King', 'The Tiger Who Came To Tea' and Shakespere.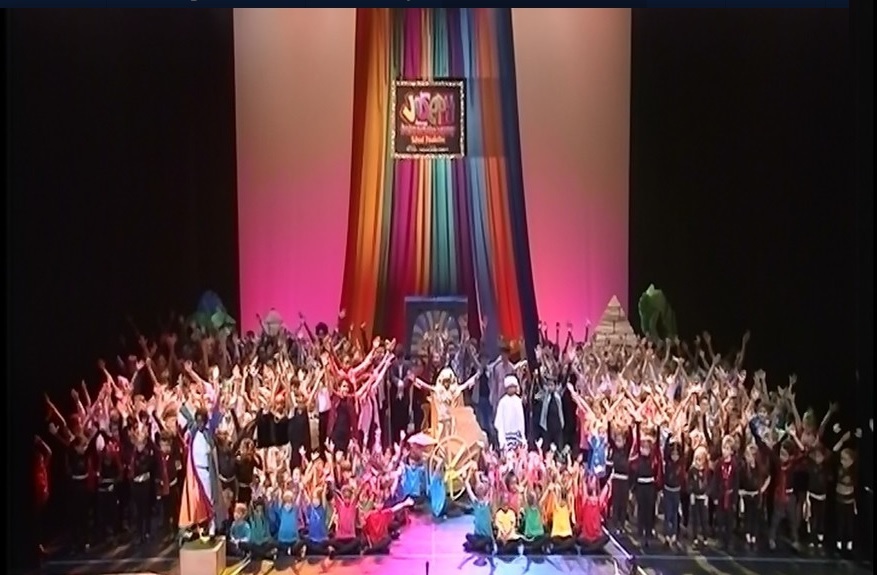 Whole-school musical production on a West-End stage: 'Joseph and the Amazing Technicolour Dreamcoat'
Please scroll down to see more photos of our school's theatre projects and performances...