Latest News
A Story of Friendship
Posted on: 12/11/2019
This morning there was a great buzz of excitement in the air as we welcomed back the spellbinding storyteller, Anna Conomos.
Last term Anna arrived in character as the evangelist Saint Luke, and today the children met Saint Mark who told them the story of The Paralysed Man (St Mark, chapter 2, verses 1-12).
Back in their classrooms, the children have been busy exploring this story's message of Friendship.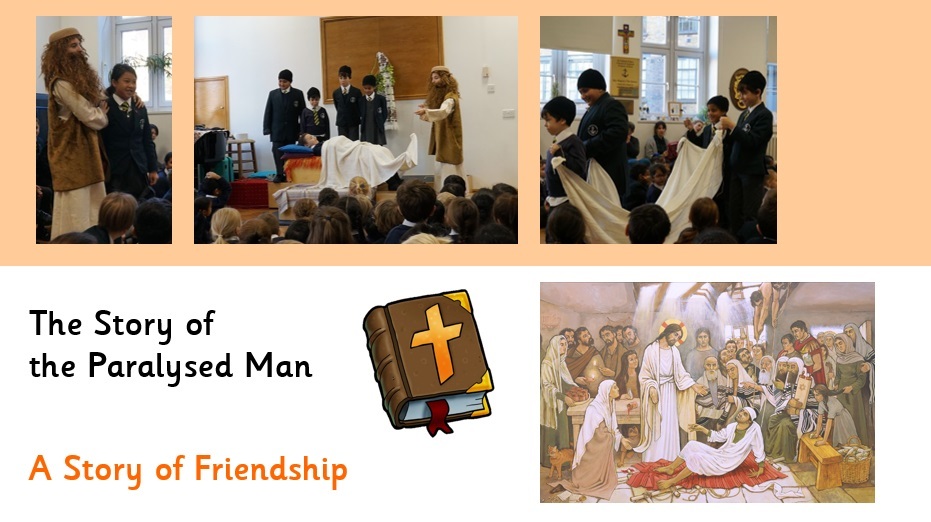 Do take a look at the photos in our gallery below: