Latest News
Chamber Choir
Posted on: 18/01/2023
Today our Year 4, Year 5 and Year 6 classes visited St Paul's Church to hear a special concert by the Chamber Choir from the University of Wisconsin-Platteville, USA.
The choir's conductor and founder, Bob Demery, brilliantly explained each piece to the children and invited lots of interesting questions.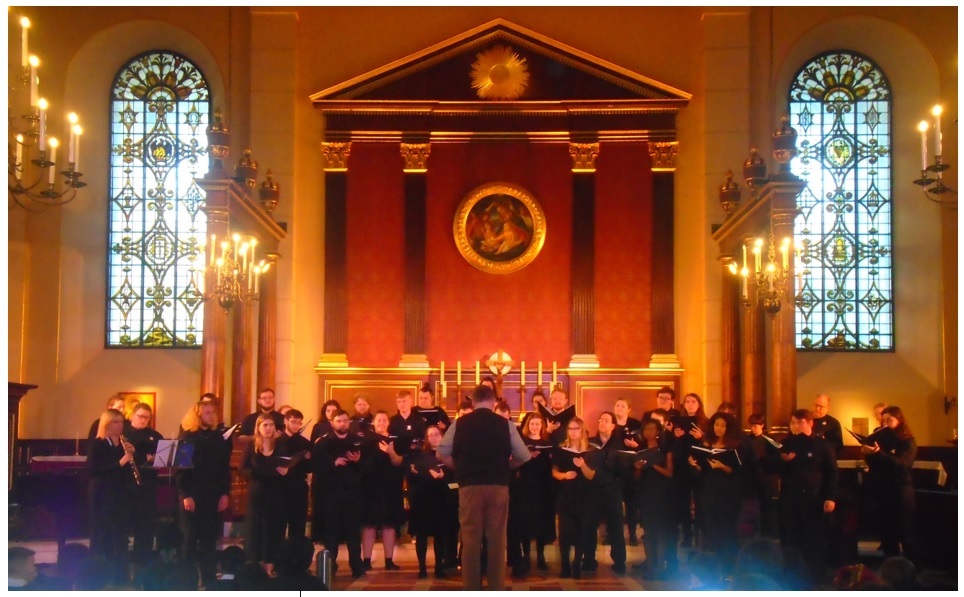 We're very grateful to the choir for providing this wonderful musical experience for our school. Here are some reactions from the children: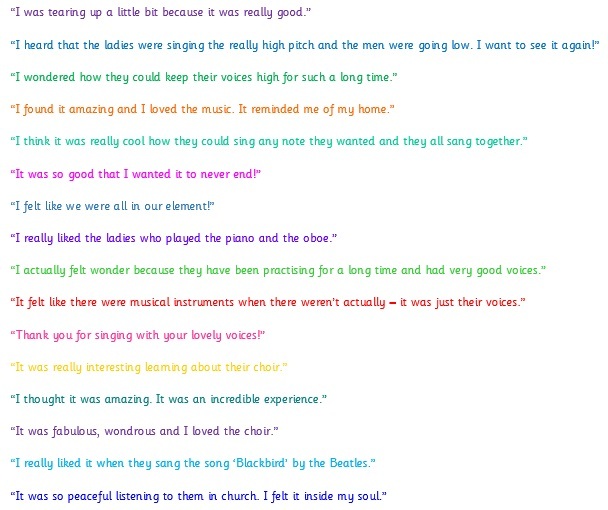 What a memorable afternoon, filled with awe and wonder!