Latest News
P.E. Lessons
Posted on: 10/05/2023

In their P.E. lessons this term, Year 6 are developing their football skills with high-quality expert coaching from football specialist, Coach Denzil!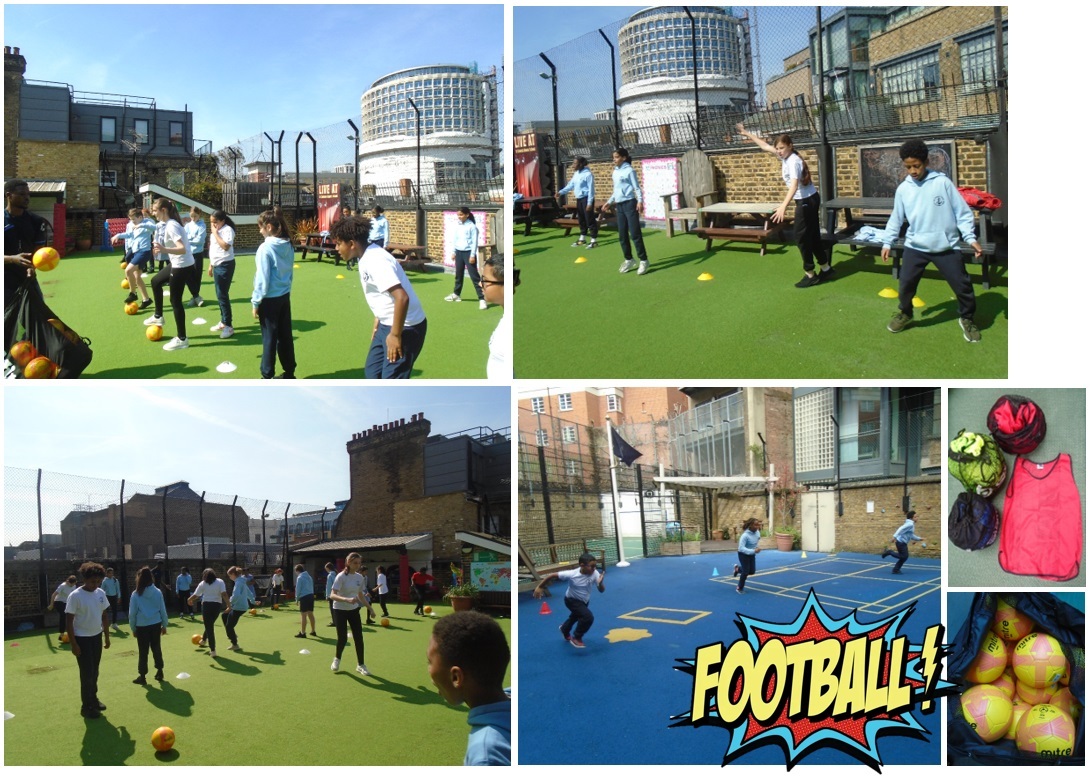 At St. Clement Danes CE Primary School, our Year 6 pupils are participating in an exciting football programme led by a specialist coach. Through the Get Set 4 PE curriculum, they are improving their attacking, defending, and goalkeeping abilities, alongside developing important social and emotional skills.
The curriculum focuses on key football skills such as dribbling, passing, ball control, tracking, jockeying, turning, and goalkeeping. Pupils also learn valuable qualities like communication, collaboration, cooperation, and respect. They develop decision-making skills, apply tactics, and evaluate their own and others' performances.
Through the programme, our pupils are not only advancing their football skills but also nurturing social and emotional competencies. This comprehensive approach fosters well-rounded individuals, preparing them for success both on and off the field.