Latest News
Lightning Strikes!
Posted on: 08/09/2023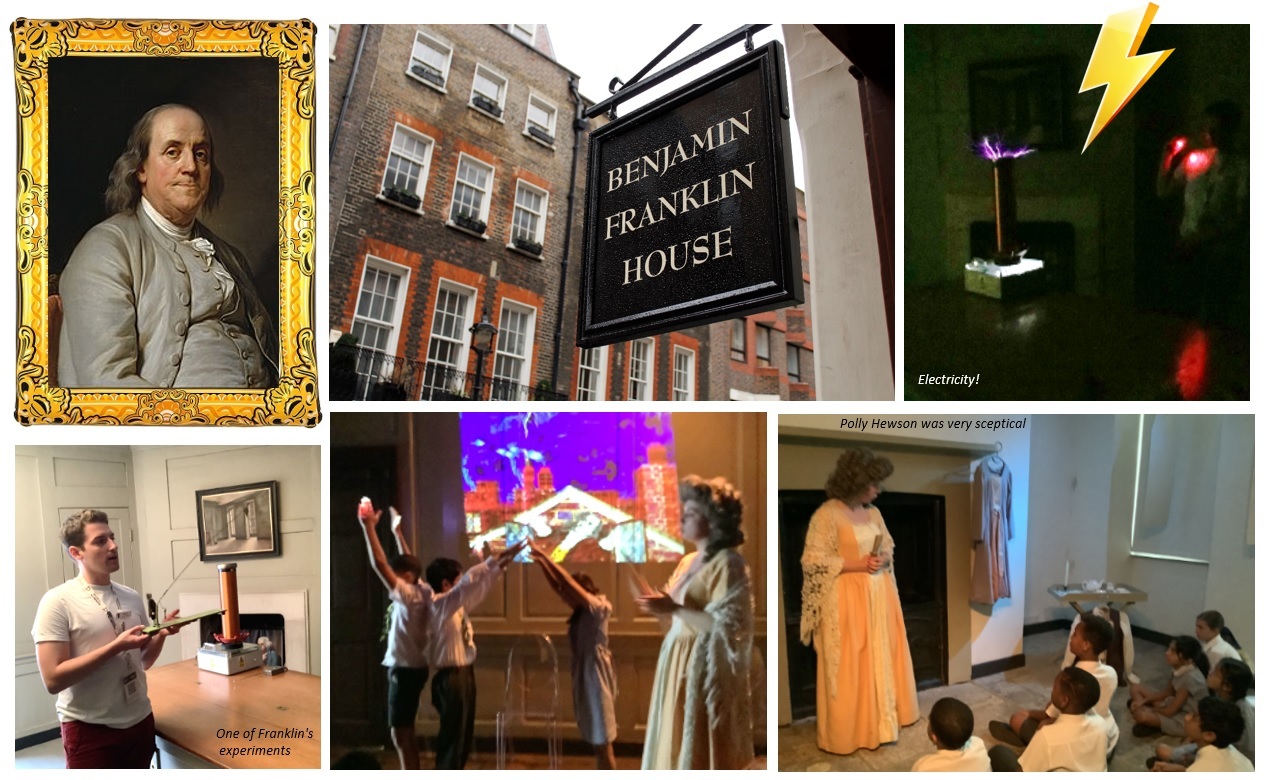 What an electric start to the year for Year 6! Their visit to Benjamin Franklin House today confirmed what a wonderful scientist Franklin was. With only two years schooling, he managed not only to become a politician and a newspaper publisher, but he also started a university and the first subscription library – and all by the age of 25!
His links to London came much later in his life when he arrived at Craven Street just off the Strand in the 1750s. It was from here he carried out various experiments to do with electricity and invented an electricity generator machine and the very famous lightning rod that is still used today!
Year 6 heard about Franklin's life at Craven Street where he lodged with Polly Hewson and her mother. Indeed, Polly showed Year 6 around the house. She was very confused by the children's attire and was surprised that they went to school and knew so much about electricity.
Year 6 came back to school with expert knowledge and a motivation to become great scientists and inventors themselves. …Watch this space!