Latest News
The Day The Crayons Quit
Posted on: 11/05/2020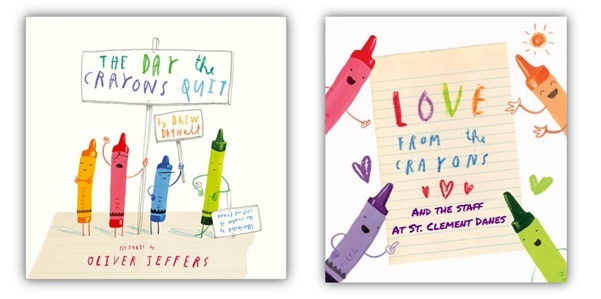 We hope you'll enjoy listening to The Day The Crayons Quit read for you by school staff (parents have been emailed a link to the video).
Here are some learning activities that you could try after listening to the story....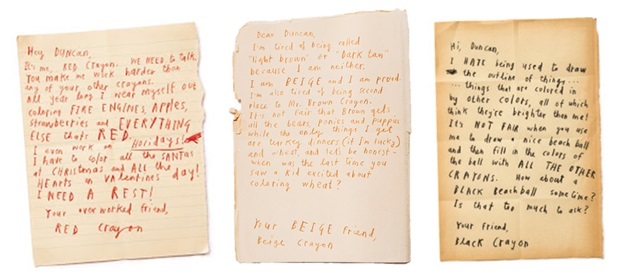 English
Discuss the story. Click the links below for some questions to discuss:
Write Duncan's replies to the crayons' letters. Years 2, 3 and 4, click here for a reminder of how to set out an informal letter.
Write a new letter from one of the crayons to Duncan.
Write a new story about everyday objects that decide to quit their work (eg. a pair of scissors, a ruler, an iron, a toaster, a toothbrush, a hairdryer, a washing machine or a scooter).
Find synonyms for different colours (e.g. red = crimson, maroon, rose, cherry). Make a colour thesaurus that you can refer to in your own writing.
Have a conversation with someone at home, speaking in role as crayon characters. Write a conversation between two (or more) of the crayons. You could write down what each crayon says in speech bubbles (adults could write Nursery children's ideas for them). Children in KS2 could look at this powerpoint to remind them how to write and punctuate direct speech correctly: click here.
Write a story about a magic, multi-coloured crayon. What might happen to the person that uses it?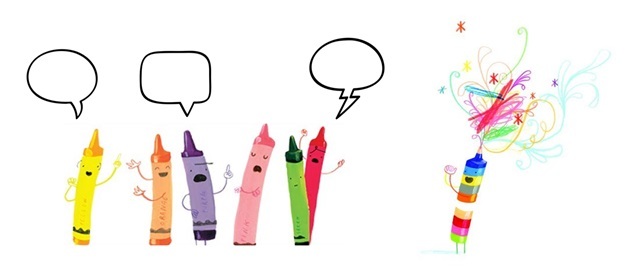 Maths
Measure the lengths of the coloured crayons or pencils in your home. Could you use this information for data handling / statistics activities?

Science
Find out about colour. What is it? Why do we see things in different colours?
Yellow and orange crayons have an argument about the colour of the sun. What colour is the sun?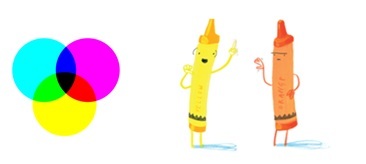 Computing
Use painting software to explore colour and mix different colours together.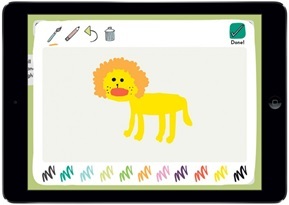 Design Technology
Design a new home to help the crayons relax after a busy day of colouring work.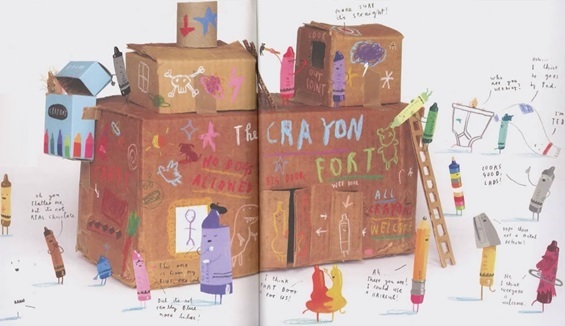 Art
Create a chart that to sort a collection of objects by their colour. Use the information in the story to help you.
How many different colours can you think of? This song might help you: click here
Create your own colouring pages that other people in your family can colour …using crayons that haven't quit!
Draw pictures of objects using very unusual colours (e.g. a blue strawberry, a green dog).
Use paint (or other art materials) to create many different shades of the same colour.
Create a poster that teaches other children about primary, secondary and tertiary colours.
Can you create your own colour wheel? Perhaps you could use paint or coloured paper found in old magazines.
Design a new wrapper for the peach crayon!
Just like Duncan does, create a picture that uses all of the colours in your crayon set!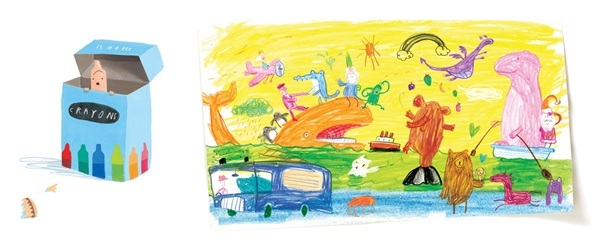 Have you read the sequel to 'The Day the Crayons Quit', 'The Day The Crayons Came Home'?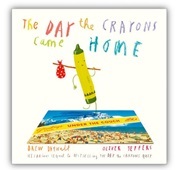 ....Watch this space!