Latest News
A Prayer and a Pickaxe
Posted on: 23/11/2021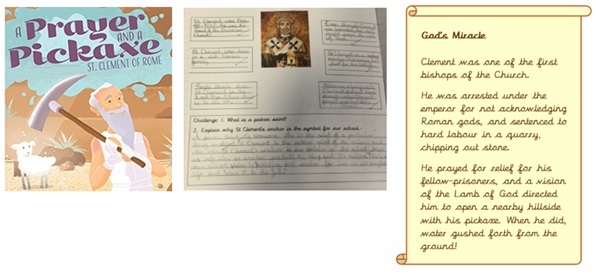 Today, on The Feast of Saint Clement, Year 4 have been thinking about what a believer might learn from the story of a good person, a saint, like St Clement.
Year 4 have found out about the story of the pickaxe miracle and reflected on what they might learn from it.
The children have also studied and made mosaic art….