Latest News
Online Safety
Posted on: 04/11/2022
Today children in Year 4, Year 5 and Year 6 have taken part in Online Safety workshops with a visiting specialist.
Children explored the terms and conditions of popular websites and discussed ways to keep themselves and their data safe online.
Please ask your child to talk to you about what they've learnt.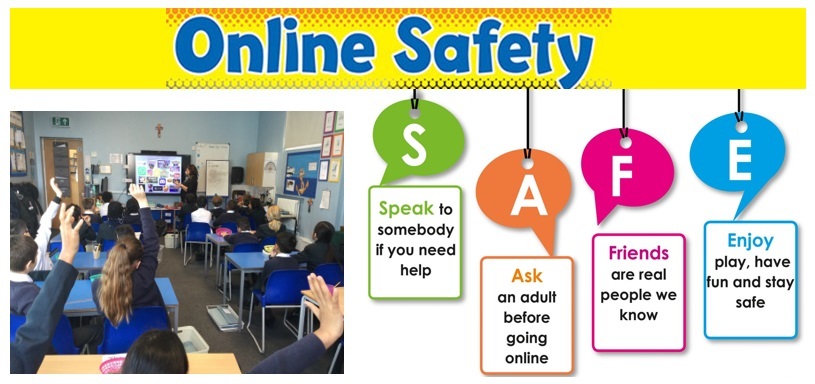 Parents and carers, please click the links below for more information and support:
Advice for parents of 0-5 year olds
Advice for parents of 6-10 year olds
Advice for parents of 11-13 year olds