Latest News
Year 1's Knightly Quest!
Posted on: 11/01/2023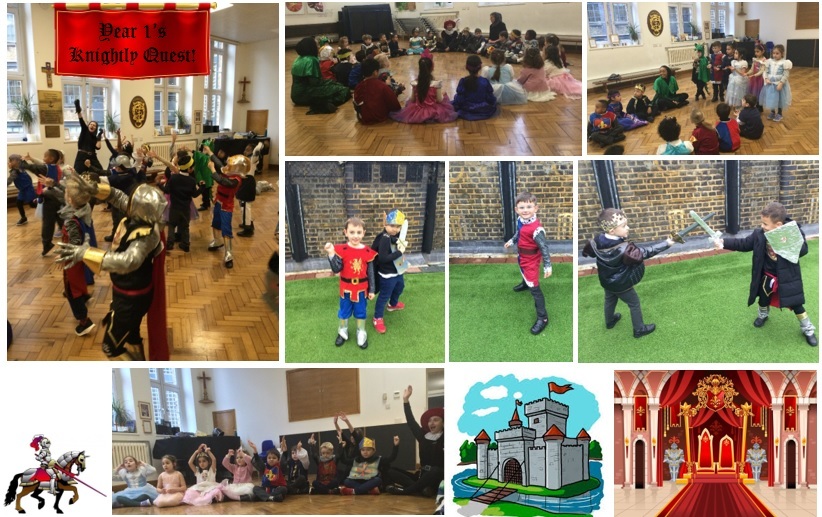 Following on from their History learning about Medieval Castles last term, today Year 1 went on a special 'Knightly Quest' at school, as part of a special History workshop run by the Freshwater Theatre Company!
We lowered the drawbridge, crossed the moat and joined the 'Knight of Knowledge' on a Medieval quest to discover life inside a castle, singing regal rhymes and encountering famous kings and queens!
Dressed for the occasion, the children took an imaginary journey through a Medieval castle, exploring its gatehouse, battlements, halls and dungeons. They took on the roles of different people who lived in a castle. It was a great, fun day of History learning!