Latest News
Abracadabra
Posted on: 04/06/2020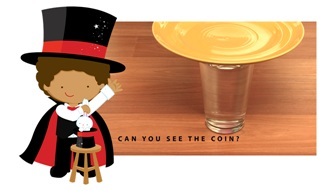 Learn a magic trick.... make a coin vanish before your audience's eyes!
Magicians have made money appear from behind ears for years. Now you can learn a trick that uses science to make it seem as though money has disappeared!
Click the link below to learn the magician's secret...
How does it work?! What's the science behind the magic? Click here to find out.
KS2, click here to learn more.