Latest News
Black History Competition
Posted on: 24/02/2021

This year the school launched a competition for our children to rename 'Group Room 3' after an inspirational person from Black British History.
Many brilliant nominations were received and, after much deliberation, the room has been renamed after Bishop Wilfred Wood.
'Bishop Wilfred Wood shows us that we should never keep quiet about something big like racism as well as being treated equally and fairly. Wilfred Wood was born on 15th June 1936. He became the first Black Bishop of the Church of England. He was a champion for racial justice and equality, as well as a writer. He was a moderator of the Southwark Diocesan Race Relations Commission, which was the first of its kind in the Church of England. He also came second in the hundred great Black Britons list in 2004.'
Father Simon led a prayer in school today, in a special ceremony to rename and bless the room.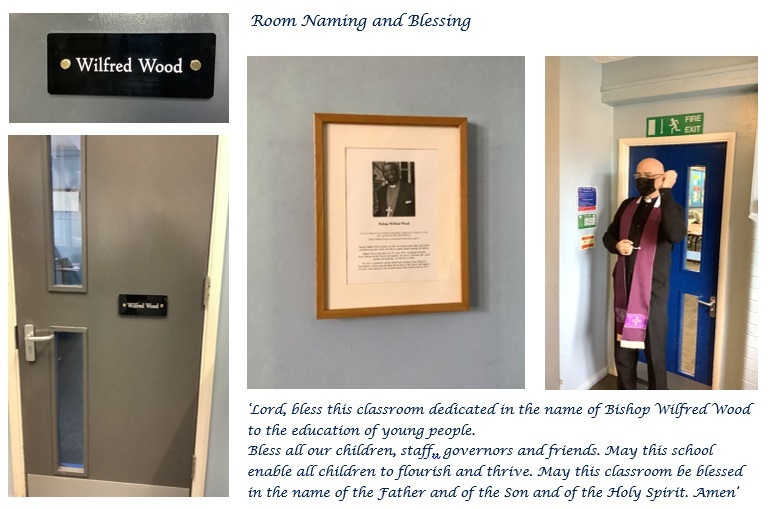 The competition winner and runners up will be receiving their certificates by post in the coming days. Many thanks and congratulations to all the children who have taken part and have played an important part in shaping the history of our school.
News update: please click here