Latest News
The Good Samaritan
Posted on: 02/06/2020

Our school values are rooted in stories from the Bible.
Back in the Autumn term, our school was visited by the wonderful storyteller, Anna Conomos who shared two special stories with us. What do you remember about these stories? Click the blog links below and scroll down to see photos of Anna's visits:
A story of Thankfulness (Luke 17: 11-19)
A story of Friendship (Mark 2: 1-12)
Anna has recorded a new story, especially for the children of St Clement Danes! Click the link below to watch the video:
NEW VIDEO - A story of Service (Luke 10: 25-37)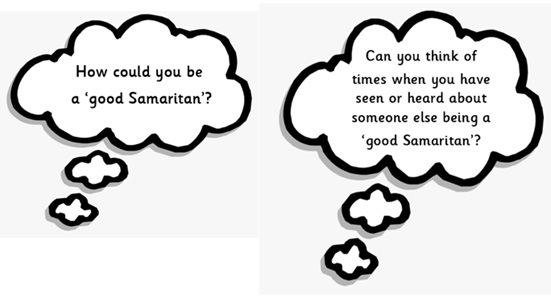 After you've listened to the story, think about how you have been or could be a 'good Samaritan'. Can you think of times when you have seen or heard about someone else being a 'good Samaritan'?

Perhaps you could write or draw your answer to these question. Maybe you could record your ideas as a short film, photo or audio response.
Your teachers would love to hear your thoughts and to share some of them with the Anna the storyteller! office@stcd.co.uk