Latest News
Performing to the Chelsea Pensioners
Posted on: 30/11/2022
Our Year 5 class has been taking part in a fabulous Intergenerational Project with Chelsea Pensioners from The Royal Hospital. If you haven't already seen it, do take a look at our first blog by clicking here: Intergenerational Storytelling Project
This afternoon the children performed their retellings of the special stories, to a star-studded audience of parents and VIP guests of honour - the Chelsea Pensioners themselves!
This wonderful project has been led for us by the brilliant storyteller, Anna Conomos. The children have developed their skills in performance, interviewing, conversation, empathy, hospitality, history, creativity, community, singing and public speaking... to name but a few!
Year 5's performance this afternoon was gloriously fun, informative, musical and moving! Congratulations to all the children.
Our heartfelt thanks got to Anna the Storyteller, and to the Chelsea Pensioners, Jan, Marjorie and Peter, for their time, generosity and for their inspiring stories which will stay with our children for a lifetime!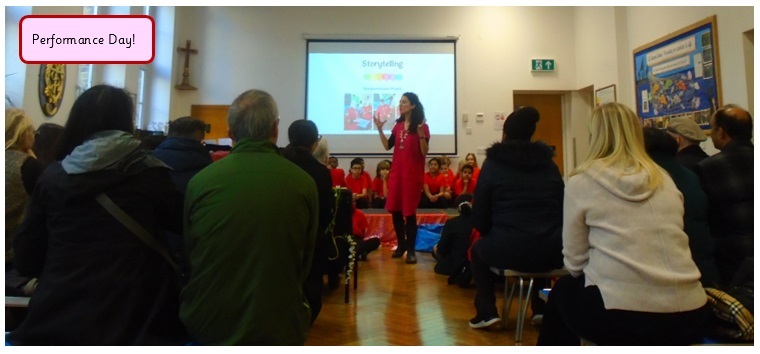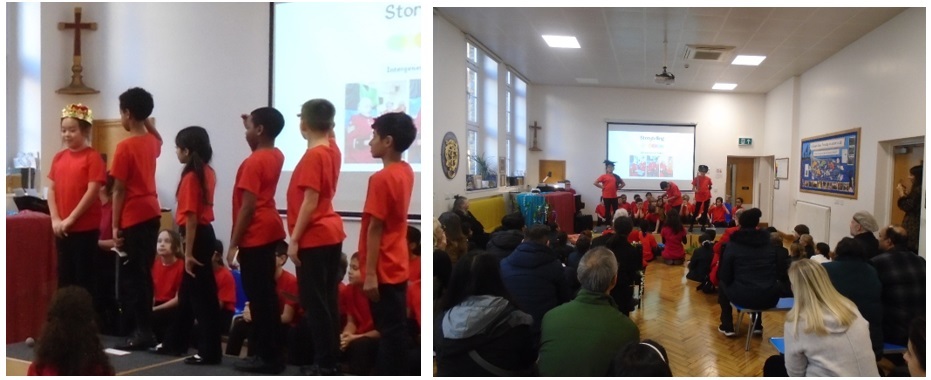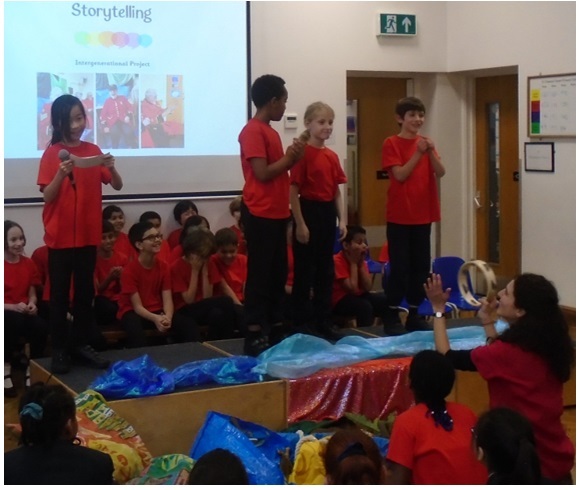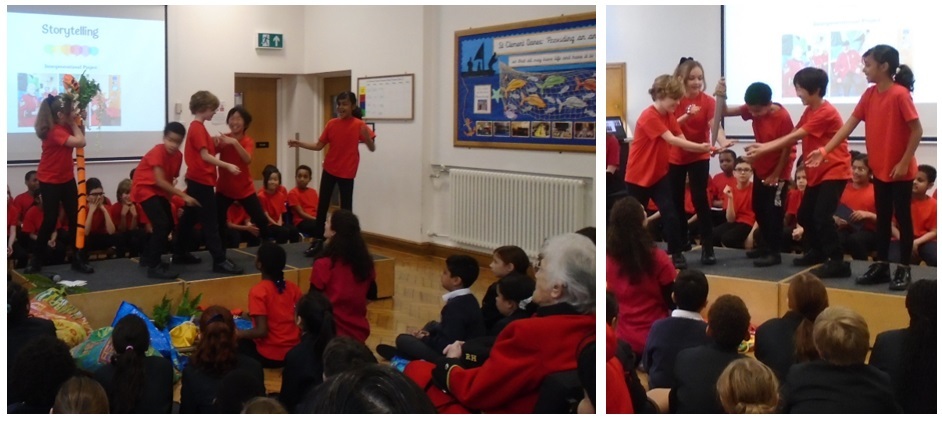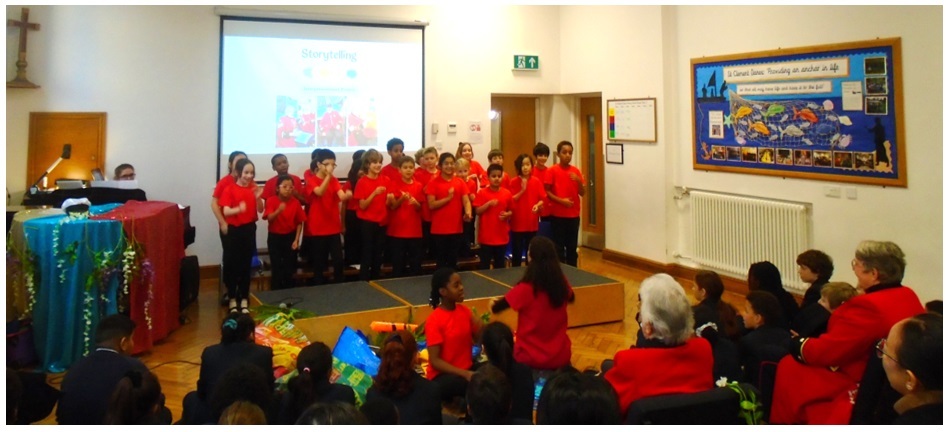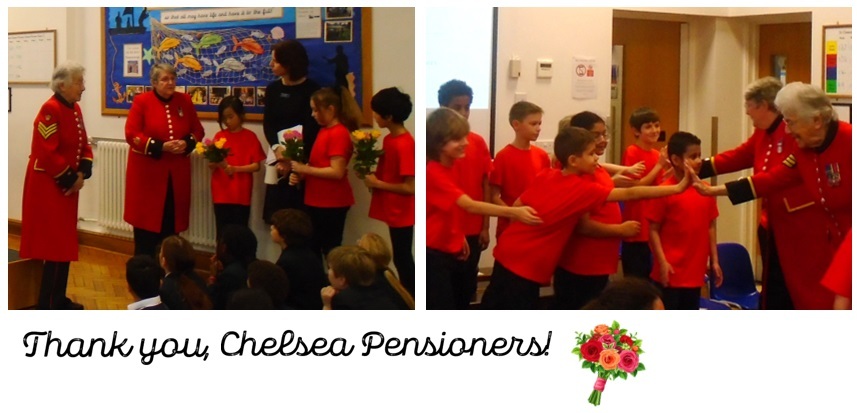 News update:
Year 5 visit The Royal Hospital to perform again to more Chelsea Pensioners! Click here to find out more:
Year 5 visit The Royal Hospital in Chelsea